My wife has now been home from deployment for a year and a half. We haven't had any separations lasting more than a week or two since December of 2011. You'd think that many of the things that helped me get through those too-frequent separations would be things of the past now that she's been home for so long. And yet, I still find that some very inconsequential (at least as far as my life is concerned) and silly (in terms of their impact on my life) things are still special to me. They have a connection that harkens back to how the kids and I not only coped with the deployments, but OWNED them!
This time of year saw my wife deployed twice in a row. When she was gone the first time, we made visits to the pool a part of our ironclad, set-in-stone daily routine for the Summer. We went to the pool whether we wanted to or not. Of course, all of us were deeply tanned by the end of Summer! And now, here we are, 3 years removed from that first Summer all by ourselves, and we are still doing the same thing. Why? I'm not totally sure. Getting the kids outside and getting them some exercise in the blazing heat doesn't leave many options. That said, it just seems like going to the pool every day is what we are supposed to be doing, that if we didn't go, we'd somehow be doing things wrong.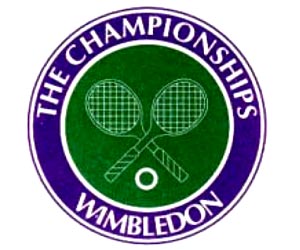 Beyond the daily pool visits, my connection with things that shouldn't matter but do get's even more strange. Take Wimbledon, for example. I like tennis, but I've never been an avid watcher or much of a fan of it. But back in 2010, still a month or two out from our reunion with my wife, the kids and I were cleaning house. Between vacuuming rooms, I would stop and watch a bit of ESPN. Wimbledon was on. I remember being fascinated by the match between John Isner and Nicolas Mahut that lasted more than 11 hours over 2 days. The kids and I watched it off an on over those two days, just to see what would happen (Isner defeated Mahut 70-68 in the 5th set!). We then got drawn into Wimbledon over the next week and enjoyed it. Three years later, here I am feeling that pull to watch it again, savoring that feeling of the nearing end of a deployment. As I said, Wimbledon had never really mattered to me before 2010. Now, though, there's a connection, and in a small way, it matters.
June and July of 2010 saw us settled into our new home at Fort Bragg. My wife wouldn't be home until the end of July. Up to that point, we'd been living in Savannah, GA with my parents. But once Summer arrived, we moved on and got settled. For the first time, it was just us. Many of those nights we would stay up and watch a movie, like a Pixar flick. At least two of my kids would fall asleep on the floor of our living room, but that didn't matter. We were "breaking the rules" by staying up late and watching a movie, something their mommy probably wouldn't approve of. But since it was just us, and since we had nowhere to be the next day (except, of course, the pool!), I couldn't see a reason not to do it. Once again, here we are 3 years later in the Summer and the kids and I find ourselves starting movies around 9 pm (with the same two still falling asleep on the floor...). Once again, it just feels like this is something that we should be doing, something that just feels right. Even though my wife never joins us in the late night adventures (she has to get up EARLY for PT), she allows us this guilty pleasure!
These three examples, plus many more I'm sure, are part of the nostalgia that I feel for those days when we discovered that going through a deployment didn't mean we had to suffer or "just make it". We learned that we could thrive and grow during that time. Those little things, however inconsequential they may be, still matter. They are a testament of a family that refused to be beaten during a deployment. We learned so much about ourselves during those times; Summer pool days, Wimbledon, and late night movies form a connection back to those discoveries. They are reminders that no matter what lies ahead, we can face it and rise above it. So I embrace a tennis tournament that I'm not at all interested in but feel drawn to watch. We go to the pool every day and remember what it meant to us during those lonely days of 2010 and 2011. And we stay up late and watch movies together even though it's no longer "just us" because we still forge and sharpen those deep bonds that were formed during those deployments. In the end, things likely mean very little to anyone else. But to us, they are prized memories and traditions that will last for many years to come.
Free Blog Counter
You can follow me on Twitter if you so choose... @Armyspouse007